40 million Bricks & Blocks
Keymore Construction Ltd. Established in 2004 by building contractor Stephen Morgan. Keymore Construction, premier bricklaying contractors is based in the City of Newry. In 14 years, the company has completed many major construction projects through out Ireland and the UK constructing over 40 Million items in the craft of brick and block laying.
Keymore Construction provides their services to all leading industries in construction such as Industrial, Residential, Educational, Commercial and Health. The company name is known nationwide throughout Ireland and the UK. They are currently in the process of opening an office in mainland UK.
Keymore Construction is the only bricklaying contractor in Ireland to currently hold accreditations with the Construction Industry Federation, SafeT Cert, a health and safety certified management system. They were the first bricklaying contractor in the construction industry in Ireland to be accredited with CIRI – Construction Industry Register of Ireland; at present there is only one other company in Ireland registered with the same accreditation. Keymore Construction is also fully qualified members of CWPS, CITB, Valid C2, gross payment cert and insurances and a member of Construction Line.
In 2016 & 2017, Director, Stephen Morgan sat as an advisory panel member on behalf of the Construction Industry Federation on the implementation and rewriting of a new curriculum for brick and block work.
Keymore Construction can source any size of project across UK & Ireland.
Professional Service from the Initial Enquiry Through to the Final Completion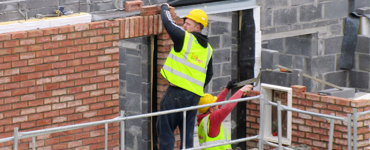 EXPERIENCE
We excel in a range of sectors – Education, Commercial, Industrial, Health & Leisure, Retail, Housing & more.
We invest time and energy in developing our team's skills, ensuring that our business needs are met in a professional manner.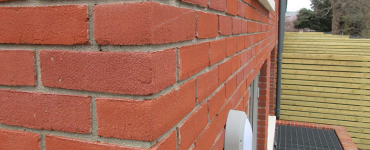 SERVICES
Keymore Construction are currently engaged in projects throughout Ireland and the UK.
All major types of bricklaying projects are undertaken.
Some of our services include labour, supply of materials and more.
COMPANY STRUCTURE
Director
Stephen Morgan
Quantity Surveyors
Graham Kavanagh
Contract Manager
Tommy McPhillips
Project Manager
Donal Teague
Eugene Gallagher
Bricklaying Foremen
Conor Mooney, Micheal Kane, Paddy Hamilton & PJ Keogh
Office Administration
Aishlinn Magennis (Accountant)
Anthony Keenan (Construction Co-Ordinator)
Layla McAllister (Office Manager)
Una O'Hare (Administrator/Office Assistant)
Qualifications & Certifications
Fully qualified member of CWPS, CIF, CEF, CITB. Valid C2, Gross Payment Cert & Insurances. Safe-T Cert accredited.
Contact Us
UK
Tel: 028 3083 8867
Contact Us
REP. OF IRELAND
Tel: 048 3083 8867
Copyright Keymore Construction Ltd. – All Rights Reserved © 2022.